(Part 2 of 2) - Implementing a Win/Loss Intelligence Program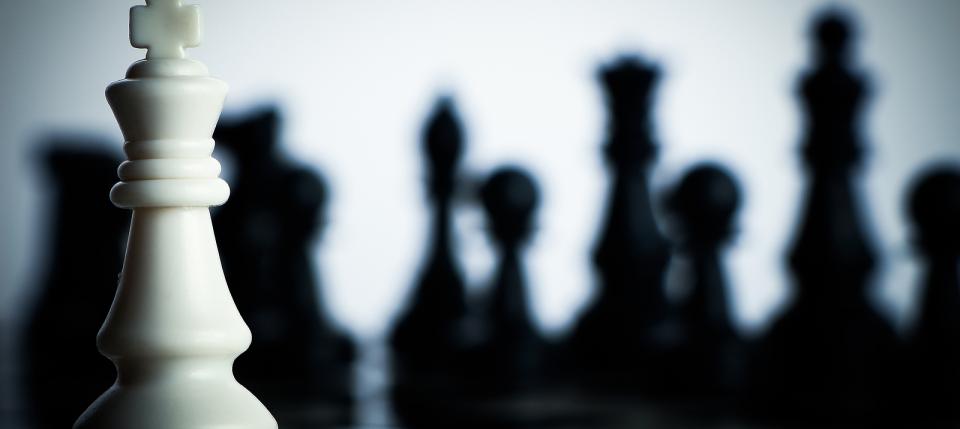 Topics Covered in Course
Understanding what is comprised of a win/loss program

Intelligence industry statistics and benchmarks

Roles involved in the various win/loss functions

Overview of best-in-class intelligence programs

Classifying your organizational intelligence program level

Understanding the 5 foundation intelligence pillars

Defining impacts of sample size selection

Impacts of how bias can cause loss of program credibility

Generating the proper intelligence measuring scale

Creating measurable key indices

Application of employee insights to key indices

Human-to-human intelligence gathering techniques

Quantitative and qualitative intelligence aspects

Creating team communication scripts

Calculations for turning information into actionable intelligence

Calculating Gap Scores

Consolidating intelligence and identifying trends

Communicating the intelligence to executives

Critical reports that can be generated

Identify where most organizations lose program credibility

Real-world application discussion
Templates Included
CI Cycle Diagram and Steps

CI Maturity Model Diagram

Creating KPIs

KPI Examples

Organizational Setup Examples

Pillar Diagram and KPIs

Sample Deliverable

Sample Plus Minus Gap Score Grid

Win Loss Formula Calculation Spreadsheet

Win Loss Methodology

Introduction Text

Sample of an Exective Presentation
Detailed Course Description
This is part 2 of a 2 course series. Implementing a Win/Loss Intelligence Program enables organizations to access the minds of their buyers. Existing customers and lost prospect intelligence can be leveraged by numerous stakeholders in an organization to allow more focused and concise strategic and tactical decision-making. Other internal stakeholders such as Product Managers and the Sales function can also significantly benefit from this intelligence within their own activities, including new product development, and impact customer retention rates and lost prospect re-engagement tactical initiatives.
Most Win/Loss Intelligence vendors that exist today could also greatly benefit by taking this course with its proven methodology, deliverables, and track record of success with large and small businesses. In a marketplace where buyers are limited, organizations struggle to gain a greater mind share within, and a wallet share from their existing accounts and lost prospects.
This online course will teach an organization how to implement a baseline intelligence foundation in which the information and intelligence is strategic, unbiased, measurable, actionable, and repeatable. The course then proceeds to build the intelligence program on top of that foundation covering all aspects needed for a successful program. If you have an existing intelligence program, and those five pillars don't all exist in that program, this course is a must.
All of the activities in this course are aimed at allowing you to implement a Win/Loss Intelligence Program internal to your organization and understand precisely what each customer and lost prospect wants. The ability to provide a unified view of customer and lost prospect feedback from multiple channels and behavioral intelligence helps organizations establish a consistent view of each account by each organizational stakeholder.
Soon you no longer have to "assume" what your organization is doing right or wrong. Back it up with facts and intelligence in order to focus on the highest identified priorities that will ignite revenues and provide your organization the ability to manage their customer experience program.
This course is SCIP Endorsed and part of SCIP On Demand Certification
SCIP certification is part of your subscription cost. 
Obtain your Course Completion Document
When you successfully pass a test - you will obtain a Course Completion document (this proves you took, and passed, that specific course). Collect the specific Course Completion documents for any given SME roadmap - if you successfully pass a test you can download a PDF document - that is your Course Completion document for that specific course. When all are obtained for a given SME roadmap, submit those documents to MWinter@scip.org in one email and SCIP will issue you a Subject Matter Expert personalized certificate.
After viewing this course you can take the test below.
A password is required to start the online test. To obtain your password, click here and your email will be verified to see if you're a current subscriber at the Academy and your password for taking tests will be emailed to you.