Implementing a Trade Show Intelligence Program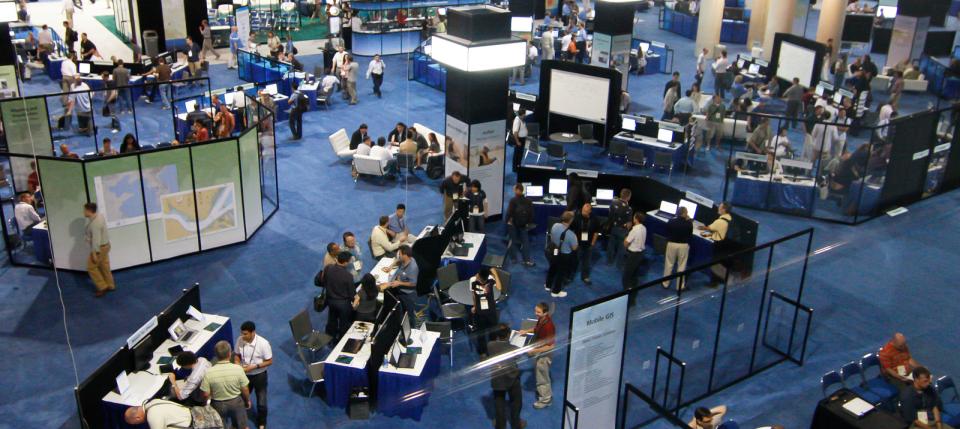 Topics Covered in Course
Introduction to trade show intelligence

Legal and ethical considerations

Identifying your Key Performance Indicators (KPIs)

Developing a trade show collection plan

Pre-show intelligence gathering

Assembling and briefing the collection teams

Tactical preparations

Executing your collection plan

Primary and secondary data collection

Interview and elicitation techniques

Staffing your booth

Information security and counterintelligence

Debriefing your collection teams

Analyzing and evaluating primary and secondary data

Preparing and delivering your trade show report

Repeatability for any future event
Templates Included
Trade Show Planning Steps

Key Performance Indicator Template

Trade Show Marketing

Intelligence Ethics Guidelines

Everything Needed for Trade Shows
Detailed Course Description
Trade shows, conferences, conventions, and other events are excellent places to learn about your competitive environment: market trends, new technologies, market opportunities, competitor plans and products, acquisitions, and much more. Collectively they provide opportunities to gather the most competitive information in the shortest time for the least amount of money. But too few organizations properly leverage this informational opportunity in a systematic, focused way.
Leveraging a Trade Show Intelligence Program is a must-take course for professionals at all levels of an organization that will be presenting or in attendance. Managers that are not attending are also ones that should take this course in order to set expectations and put a plan in-place for what their attendees should be gathering from others, as well as protecting your organizational secrets. Trade shows and conferences provide a rich, dense and time-critical source of competitive information. Unfortunately, some of your competitors probably understand this as well. Make sure your team is prepared and has an ulterior motive in addition to them networking and learning.
This online course will provide all the steps, templates, and expectations needed in order to capitalize on these types of events for your organizational intelligence objectives. The techniques can be applied to conferences, conventions, trade shows, workshops, even parties - any place where people and information come together. Therefore, it is crucial to have a well-intentioned, thoroughly constructed, ethical and rehearsed intelligence collection plan in-place prior to any event.
This course is SCIP Endorsed and part of SCIP On Demand Certification
SCIP certification is part of your subscription cost. 
Obtain your Course Completion Document
When you successfully pass a test - you will obtain a Course Completion document (this proves you took, and passed, that specific course). Collect the specific Course Completion documents for any given SME roadmap - if you successfully pass a test you can download a PDF document - that is your Course Completion document for that specific course. When all are obtained for a given SME roadmap, submit those documents to MWinter@scip.org in one email and SCIP will issue you a Subject Matter Expert personalized certificate.
After viewing this course you can take the test below.
A password is required to start the online test. To obtain your password, click here and your email will be verified to see if you're a current subscriber at the Academy and your password for taking tests will be emailed to you.