How To Handle Difficult Customers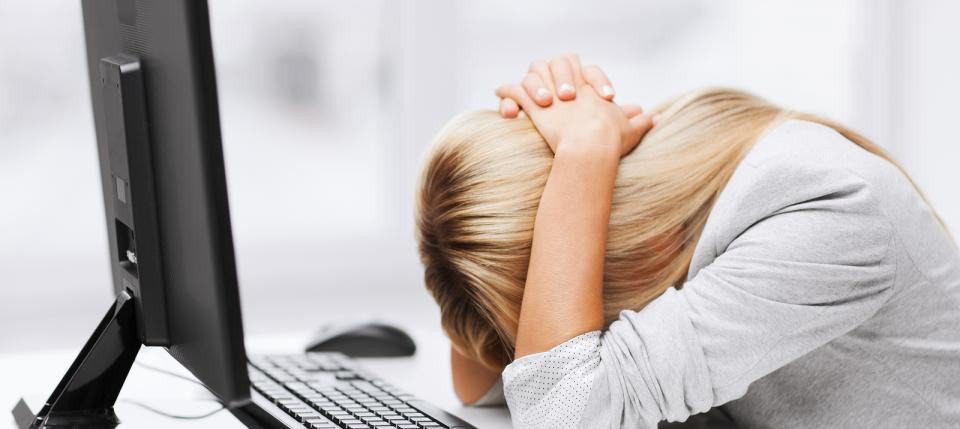 Topics Covered in Course
Calculating the value of customer loyalty

Customer service basics

Customer experience best practices

Identifying difficult personality types

Adjusting your mindset

4 A's of handling customers

Types of plans that should be in-place

Roles that are engaged

Emotion reducing model techniques

Expectation alignment steps

Proactive versus reactive involvement

Exceeding expectation steps

Appropriate times to say 'no'

Proper ways to interact with difficult customers

Empowering employee tactics

Methods to assure customer trust

Providing solutions

Implementing next steps and a game plan

Closed-loop feedback approach

Implementation approach for next time
Templates Included
Customer Experience Program Best Practices

Customer Loyalty Calculation Spreadsheet

Customer Feedback Key Indices Template

4 A's to Handle Difficult Customers
Detailed Course Description
(** This course can be purchased individually **) The customer may always be right, but that doesn't mean all customers are easy to deal with. Anyone who's ever worked with customers can tell you they can be downright unruly. Still, if you want to stay in business, you've got to deal with them. Finding techniques that help you disarm unhappy customers and win them over is the key to providing a great customer experience.
Great customer experiences are key to gaining and retaining customers, but the real test is how you react when something goes wrong, when you screw something up so badly that it could make or break the relationship, that moment when you realize what happened was not a simple mistake, but a monumental screw-up.
This online course will provide a comprehensive framework on how to be proactively prepared and deal with difficult customers in a variety of different scenarios for that inevitable screw up. Every complaining or challenging customer must be taken as a golden opportunity in which the customer has given us a chance to sort the issue. This course will step you through the various identification types and allow you to implement customer experience roadmaps in order to encourage understanding, loyalty, and turn those difficult customers into long-term allies.
** BRAND NEW **
This course can now be purchased individually (if you're not ready yet for a full subscription from the Academy). The button below will link you to Udemy where you can view the entire course and obtain all templates. 
NOTE: Completing the course on Udemy does not provide credit towards any of our certifications at the Academy in conjunction with SCIP - that requires a subscription on this site.
This course is SCIP Endorsed and part of SCIP On Demand Certification
SCIP certification is part of your subscription cost. 
Obtain your Course Completion Document
When you successfully pass a test - you will obtain a Course Completion document (this proves you took, and passed, that specific course). Collect the specific Course Completion documents for any given SME roadmap - if you successfully pass a test you can download a PDF document - that is your Course Completion document for that specific course. When all are obtained for a given SME roadmap, submit those documents to MWinter@scip.org in one email and SCIP will issue you a Subject Matter Expert personalized certificate.
After viewing this course you can take the test below.
A password is required to start the online test. To obtain your password, click here and your email will be verified to see if you're a current subscriber at the Academy and your password for taking tests will be emailed to you.