Building Great Customer Relationships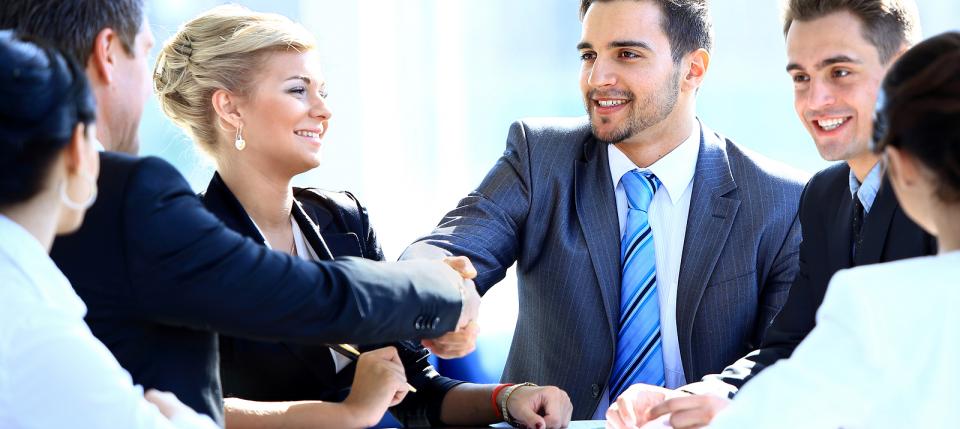 Topics Covered in Course
How you're viewed by customers

Why relationships matter

Different flavors of relationships

Who your customers are

Customer expectations

How you impact customers

Establishing rapport with customers

How to find common ground

Interacting positively

Identifying customer needs

Handling objections

Ways for a customer to feel valued

Handling different types of customers

Handling customers with impairments or disabilities
Templates Included
Worksheet: Establishing Rapport

Worksheet: Interacting Positively with the Customer

Worksheet: Identifying the Needs of a Customer

Worksheet: Making the Customer Feel Valued

Worksheet: Maintaining an Ongoing Relationship

Worksheet: Handling Different Types of Customers
Detailed Course Description
Did you know that every customer contact results in a relationship? You may not realize it, but even when customers only do business with an organization once, they remember and judge the organization by their relationship with the employees. Whether their relationship is good or bad, they will remember. They are also likely to tell others. People talk. They share their experiences with others. 
Relationship building is the cornerstone of customer service. Remember, to your customers the customer service professional is the organization. Customers judge an organization by their interactions with its employees. From the moment a customer forms their first impression to the moment they complete an interaction with your organization, customer service professionals have a valuable opportunity to build a strong relationship.
This course will teach customer service professionals how to build new relationships and the steps necessary for maintaining ongoing relationships with customers. This course will also teach individuals how to interact positively with various customer personality types in any type of situation. Establishing and maintaining long-term high-quality relationships with all your customers is the goal of this course.
Obtain your Course Completion Document
When you successfully pass a test you will obtain a Course Completion document (this proves you took, and passed, that specific course). Collect the specific Course Completion documents for any given SME roadmap - when all are obtained for a given SME roadmap, submit those documents to management@voiceofthebusinessacademy.com in one email and we will issue you a Subject Matter Expert personalized certificate.
After viewing this course you can take the test below.
A password is required to take the online test. To obtain your password, click here and your email will be verified to see if you're a current subscriber at the Academy. If verified, your password for taking tests will be emailed to you.